Residential Care for the Elderly – Pentraeth
Plas Garnedd Pentraeth is a registered residential home for the elderly in the heart of the village of Pentraeth on Anglesey. It is within walking distance to all local amenities and only 15 minutes from Ysbyty Gwynedd and the mainland.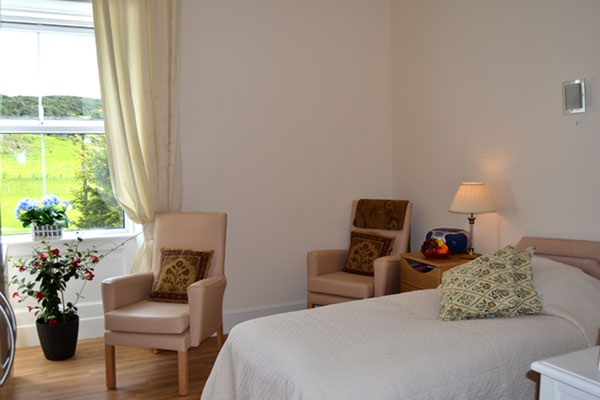 Plas Garnedd Pentraeth was registered with the CSSIW in 2012 and it offers comfortable accommodation for 23 residents. It contains 22 bedrooms, 21 single and one double bedroom. All rooms are fully en suite and each room is tastefully and individually designed and furnished to a high standard to create a homely atmosphere. Residents may choose, if they wish, to furnish their own rooms.
The building has been designed with ramps and spacious corridors and has three large lounges, a separate dining room and a secure sensory garden to ensure privacy for all the residents, their families and their visitors.
All meals are cooked on the premises using fresh local produce whenever possible. There is a wide range of menus available to suit every taste. Special diets can be catered for as required.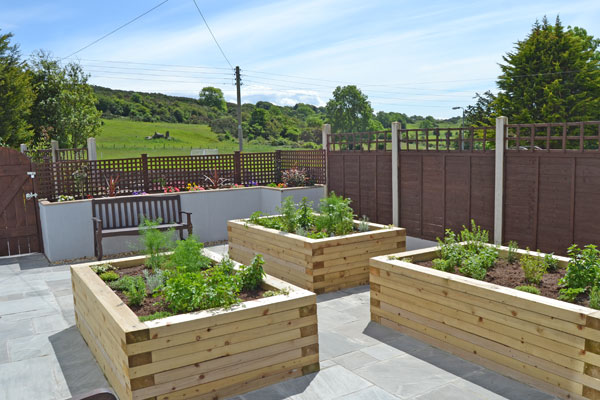 Plas Garnedd actively provides regular contact and liaison between the local community which includes frequent visits by children from the local primary school. Other activities include in house entertainment as well as specialist activities to stimulate the mind and body.
Our aim, through using a holistic approach to care, is to provide individual care to each resident. This is achieved by providing a safe, secure and pleasant environment for residents in which life can be lived to the full, where privacy, dignity, choice, fulfilment and individuality can be maintained.